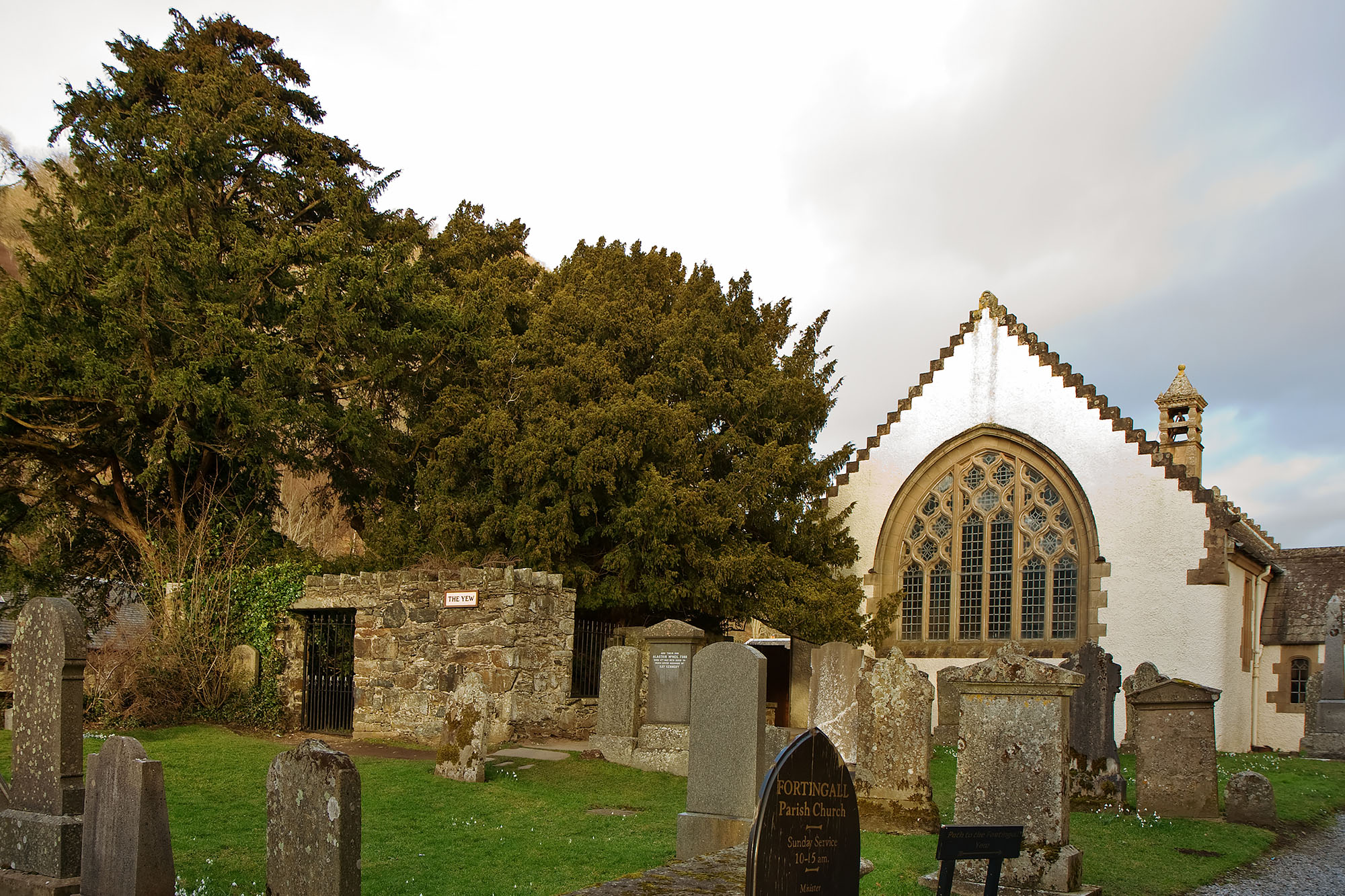 The description on my "Wisdom of the Trees "
calender
for this month indicates that "
Trees set a relaxed pace
."
It goes on to say, "
Studies suggest that trees have the ability to curb road rage when they're planted in urban environments. Being enveloped by lush green lanes as opposed to stark surroundings that consist only of asphalt and concrete not only reduces drivers' blood pressure-it also reduces the perceived time it takes to get from one destination to the next.
"
How incredibly wise of them.
Much like the cuteness of babies makes you want to stick around and care for all of their many needs, the calming, placating effect of trees makes us want to have them around. The stewardship goes both ways. They purify our air and relax us, while we provide space for them to continue to grow and thrive.
They've got us wrapped around their sturdy limbs, haven't they?
The tree above is the Fortingall Yew in Perthshire, Scotland. It's estimated age is between 2,000-5,000 years. I'm sure it has some stories to tell. No doubt its charm, and calm, are a testament to its longevity. Perhaps that's the secret-the more we work towards helping others around us achieve a calm, relaxed state, the more charming we become, and the more lengthy lives we'll then lead, as they'll want to keep us around....
For a list of other wise, long-lived trees, look
here
.